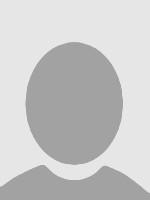 BSc, MSc Plant Science, University of Manchester.
I am pursuing a PhD studying biomimetic hydrogels designed to optimise the growth rates of microalgae grown as a biofilm. I do this by incorporating scattering particles into my gels to aid light propagation throughout the culture and therefore increase its photosynthetic rate. I also study the optical response of individual microalgal cells with the aim to develop non-invasive assessment of cell physiology, with the overall aim to make this assessment technique applicable to bulk cultures as well. I also study the optical response macroplants. At the moment this focuses on the pigment anthocyanin and its behaviour when found as anthocyanoplasts.
Metabolic adaptation of a Chlamydomonas acidophila strain isolated from acid mine drainage ponds with low eukaryotic diversity.
– The Science of The Total Environment