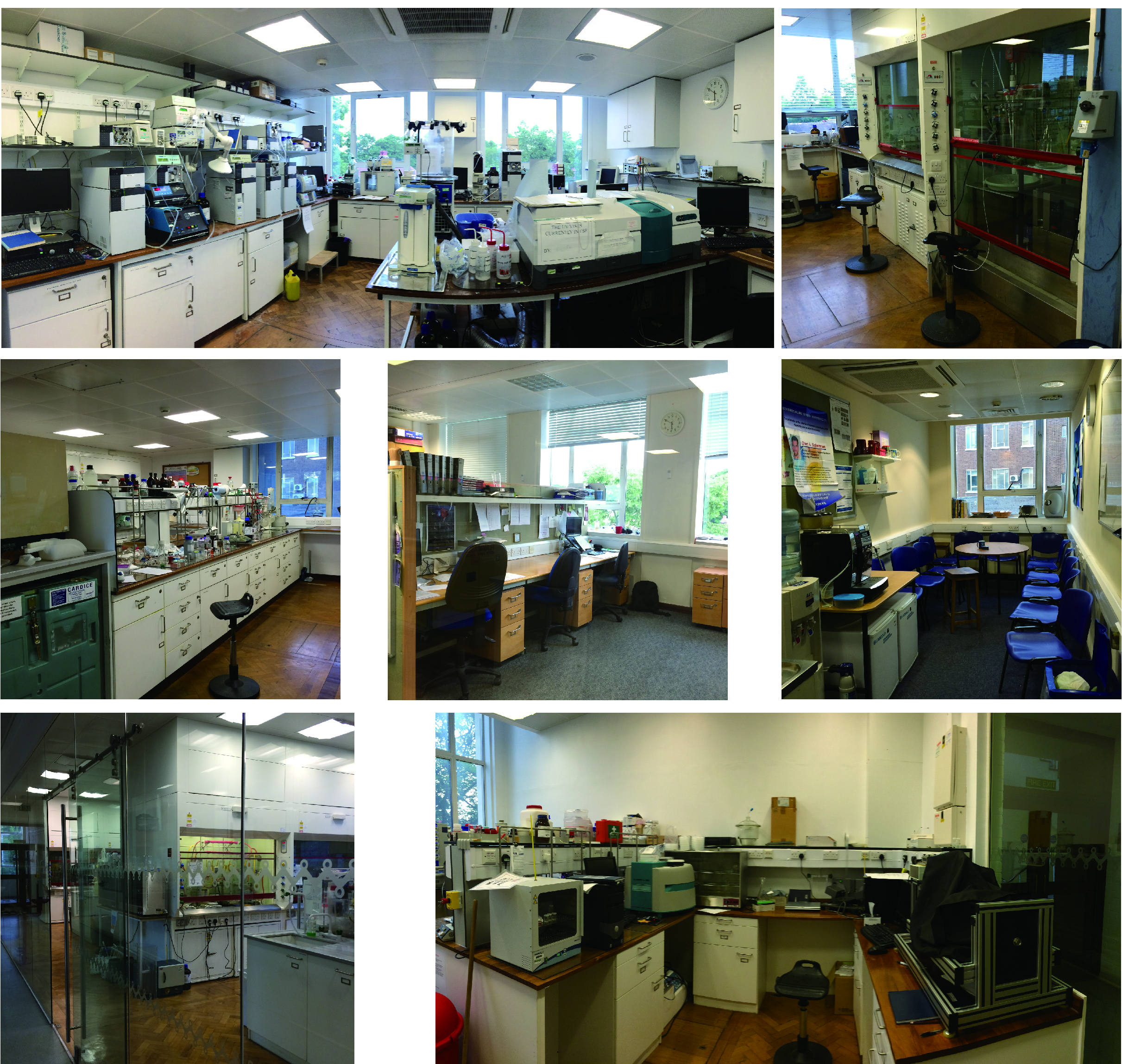 The Melville Laboratory moved into completely new laboratories in the Department of Chemistry in 2003. 
We have facilities to fulfil the multipdisciplinary nature of the current research projects. A special equipment room houses the TGA and DSC equipment, 3 GPCs (one fitted with light-scattering and triple detector), spectroscopic ellipsometry, viscometry FT-IR, DLS, HPLC, MS, Cyclic Voltammetry, and a range of fully equipped optical microscopes. In addition we have an AFM dedicated to imaging surfaces under liquids.
The Department of Chemistry has all the analytical tools (500/600 MHz NMR, solid-state MAS NMR, CryoProbe, X-Ray Crystallography, MALDI-TOF and Electrospray MS, Dimension 3100 AFM, contact angle measurements, and grazing angle FT-IR) that are required to fully characterise the materials made in the Melville.
Any interest in using equipments in the Melville lab, please contact us.
List of equipments
GPCs (THF, Choloform, DMF and Aqueous)
Recycling GPC
Viscometer
Zetasizer
FTIR
Plasma oxidizer
TGA
DSC
Glove box
CB reactor
ITC
Contact angle
Elipsometer
Plate reader
Peptide synthesizer
Biotage
Rheometer
HPLC
Mass-spec
UV-vis