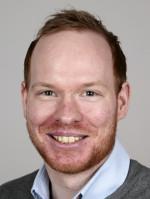 Contact information
se359 "at" cam.ac.uk
       about.me/se359
orcid.org/0000-0001-8613-9465
Current Research topics
Solid electrolytes
All-solid-state batteries
(PFG-)NMR
PLD
Previous research interests
Organic electrosynthesis
Supercapacitors
Ionic liquids
eQCM
Publications
[1]  Electrochemical selenium- and iodonium-initiated cyclisation of hydroxy-functionalised 1,4-dienes
P. Röse, S. Emge, J. Yoshida, G. Hilt, Beilstein J. Org. Chem. 2015, 11, 174.
DOI: 10.3762/bjoc.11.18
[2] Structural and Mechanistic Insights into Fast Lithium-Ion Conduction in Li4SiO4–Li3PO4 Solid Electrolytes
Y. Deng, C. Eames, J.N. Chotard, F. Lalère, V. Seznec, S. Emge, O. Pecher, C.P. Grey, C. Masquelier, M.S. Islam, JACS 2015, 137, 9136.
DOI: 10.1021/jacs.5b04444
[3] Efficient Oxidative Coupling of Arenes via Electrochemical Regeneration of 2,3-Dichloro-5,6-dicyano-1,4-benzoquinone (DDQ) under Mild Reaction Conditions
P. Röse, S. Emge, C.A. König, G. Hilt, Adv. Synth. Catal. 2017, 359,1359.
DOI: 10.1002/adsc.201601331
[4] Quantitative Information about Electrosorption of Ionic Liquids in Carbon Nanopores from Electrochemical Dilatometry and Quartz Crystal Microbalance Measurements
N. Jäckel, S. P. Emge, B. Krüner, B. Roling, V. Presser, J. Phys. Chem. C 2017, 121, 19120.
DOI: 10.1021/acs.jpcc.7b06915
[5] Elucidating Lithium-Ion and Proton Dynamics in Anti-Perovskite Solid Electrolytes
J. A. Dawson, T. Attari, H. Chen, S. Emge, K. E Johnston, Saiful Islam, Energy Environ. Sci. 2018, 11, 2993.
DOI: 10.1039/C8EE00779A
[6] 7Li NMR Chemical Shift Imaging to Detect Microstructural Growth of Lithium in All Solid-State Batteries
L. E. Marbella, S. Zekoll, J. Kasemchainan, S. P. Emge, P. G. Bruce, C. P. Grey, Chem. Mater. 2019,  31, 2762.
DOI: 10.1021/acs.chemmater.8b04875
[7] Al/Ga-Doped Li7La3Zr2O12 Garnets as Li-Ion Solid-State Battery Electrolytes: Atomistic Insights into Local Coordination Environments and Their Influence on 17O, 27Al, and 71Ga NMR Spectra
S. P. Emge, B. Karasulu, M. F. Groh, C. P. Grey, A. J. Morris J. Am. Chem. Soc. 2020, 142, 3132.
DOI: 10.1021/jacs.9b12685
[8] Establishing Ultra-Low Activation Energies for Lithium Transport in Garnet Electrolytes
F. M. Pesci , A. Bertei, R. H Brugge, S. P. Emge, A.K. O. Hekselman, L. E Marbella, C. P. Grey, A. Aguadero ACS Appl. Mater. Interfaces 2020, published. 
DOI: 10.1021/acsami.0c08605
Preprints
Bulk Fatigue Induced by Surface Reconstruction in Layered Ni-Rich Oxide Cathodes for Li-ion Batteries
https://chemrxiv.org/articles/Bulk_Fatigue_Induced_by_Surface_Reconstruction_in_Layered_Ni-Rich_Oxide_Cathodes_for_Liion_Batteries/11965329/1
Under Pressure: Mechanochemical Effects on Structure and Ion Conduction in the Sodium-Ion Solid Electrolyte Na3PS4
https://chemrxiv.org/articles/Under_Pressure_Mechanochemical_Effects_on_Structure_and_Ion_Conduction_in_the_Sodium-Ion_Solid_Electrolyte_Na3PS4/12477776