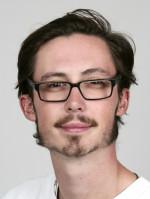 Dan Whitaker is a fourth year PhD student at the Melville Laboratory For Polymer Synthesis at the University of Cambridge.
Dan received a Masters in Chemistry (MChem) from the University of Sheffield and University of Illinois at Urbana-Champaign in 2017 with undergraduate research projects focusing on monomer synthesis for novel ADMET formulations with Prof. Steve Zimmerman and then on the synthesis of diblock copolymers via RAFT chemistry with Prof. Steve Armes FRS  (see publication history).
Dan joined the Scherman Group with funding from the EPSRC in October 2017 to undertake a research project focusing on the synthesis of acrylic monomers which contain cationic CB[8] guests and their subsequent polymerisation (see image below). Dan has won numerous awards and funding oppertunities including  a NanoDTC Associate Studentship and a JSPS Summer Programme Fellowship involving a ten week research project in the Takashima Lab at the university of Osaka, Japan. This project has led to a strenghened collaboration between the groups which continues to date. Dan is also involved in a project with Dr. John Kolinski  at EPFL examining the failure behaviour of hydrogels and was a member of the Natural Material Innovation Group which spans multiple departments within Cambridge and works towards utilising natural materials for a more sustainable future. As shown by the numerous projects around the globe, Dan strongly believes that increased collaboration leads to better science.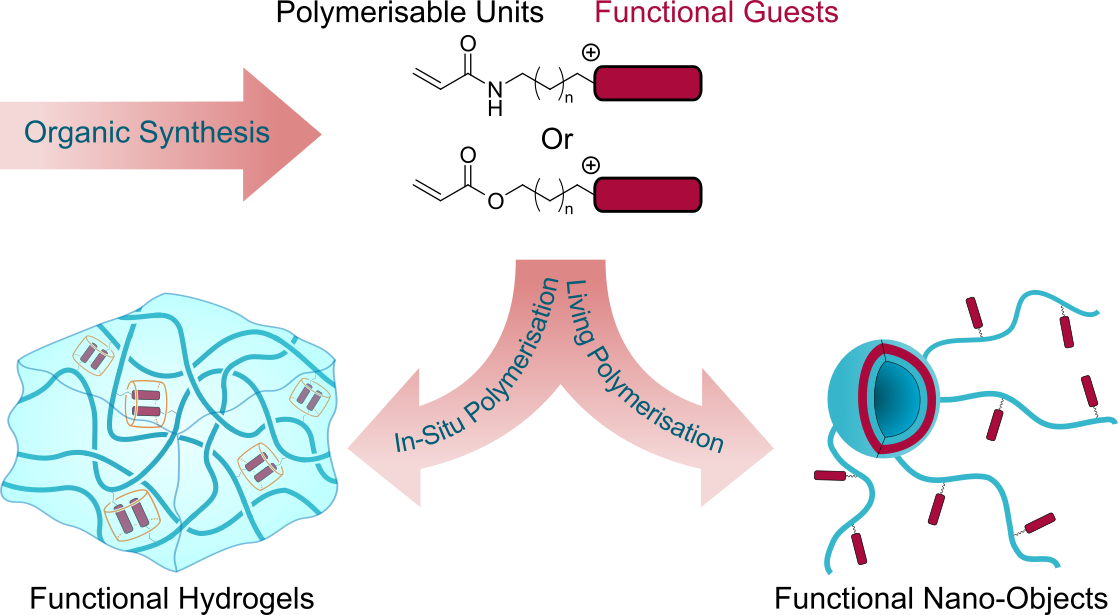 You can find more information about Dan at the following: Linkedin, Google Scholar, ResearchGate.