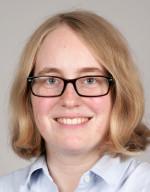 In my PhD, I develop and apply Monte Carlo quantum chemistry algorithms.
Since October 2015 I have been accelerating and applying coupled cluster Monte Carlo (CCMC) and full configuration interaction Quantum Monte Carlo (FCIQMC) techniques. I have looked into (model) solid systems, the Hubbard model and the uniform electron gas. I have also significantly improved our methods by optimising the sampling in the spawn step and now I am finishing accelerating the convergence of the algorithm.
I have studied physics in my undergraduate with a project in particle physics in my final year. After that, I have joined the EPSRC Centre for Doctoral Training (CDT) in Computational Methods for Materials Science completing an MPhil in Scientific Computing in 2015. My MPhil project looked at multi-scale modelling and metal plasticity.
Besides working on my PhD, I like skiing, surfing, tai chi and tennis.