Dan(He/Him) was awarded a Masters  in Chemistry with study in America (MChem) from the University of Sheffield and University of Illinois at Urbana-Champaign in 2017. He is currently studying for a PhD in the Scherman Group with funding from the EPSRC. His undergraduate researched focused initially on monomer synthesis for novel ADMET formulations with Prof. Steve Zimmerman in Illinois and then transitioned into polymerisation induced self-assembly of diblock copolymers formed via RAFT chemistry with Prof. Steve Armes FRS in Sheffield.
Upon joining the Scherman Group, Dan's research focus has centred on how host-guest interactions can be combined with different polymer architectures to create innovative new materials with a range of useful and interesting dynamic properties (see Figure below).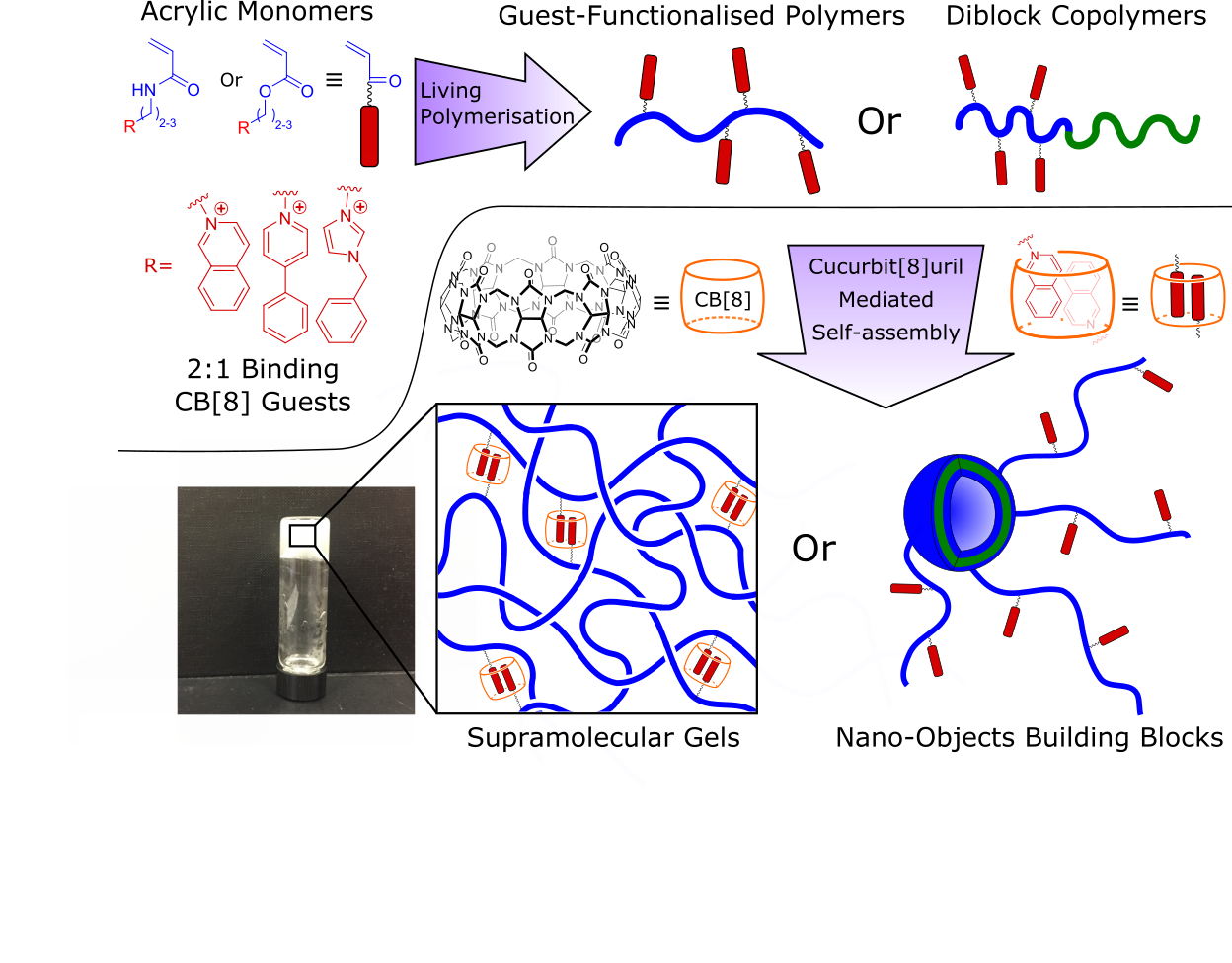 In December 2018 Dan was awarded a NanoDTC Associate Studentship, as part of this he received a travel grant from the NanoDTC and an opportunity to participate in a number of events organised by the NanoDTC in the field of nanoscience. In the summer of 2019 Dan was awarded a JSPS Summer Programme 2019 Fellowship and undertook a two month research project on viologin-cyclodextrin based hydrogels in the Takashima Lab at the university of Osaka. Dan is also a member of the Natural Material Innovation Group which spans multiple departments within Cambridge and works towards utilising natural materials for a more sustainable future.
More information can be found on his Linkedin, Google Scholar or ResearchGate.
Acid-Triggered, Acid-Generating, and Self-Amplifying Degradable Polymers.
Anionic block copolymer vesicles act as Trojan horses to enable efficient occlusion of guest species into host calcite crystals.