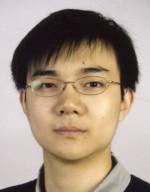 Yuchao obtained his BSc. degree at the University of Warwick, then moved to Cambridge and continued his Master stuides in the Melville Lab under  supervision by Dr. Oren A. Scherman. Now he is a second year PhD student in the Scherman group. His research topic is about supramolecular self-assembly of functional colloidal particles via CB[n] host-guest interactions.
Selected Publications
Photoresponsive hybrid raspberry-like colloids based on cucurbit[8]uril host-guest interactions.
Y Lan, Y Wu, A Karas, OA Scherman – Angew Chem Int Ed Engl
(2014)
53,
2166